A REAL ESTATE PHOTOGRAPHY GUIDE FOR BEGINNERS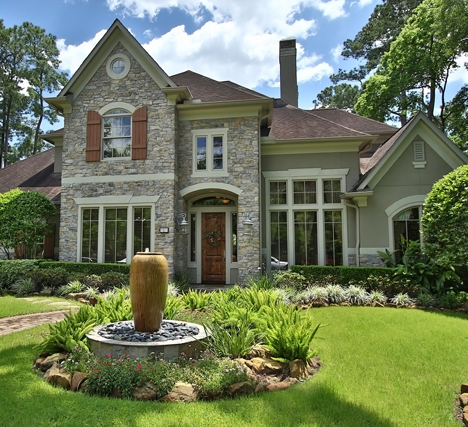 The world is moving fast and the real estate industry is moving along. New techniques are being found and tried out to sell more beautiful houses faster. In the past, people used to visit many places in one afternoon. This process was taking them all day, looking at the interiors and exteriors of a couple of properties. Nowadays, with the internet generation, things need to be more efficient and way faster. This is where real estate photography comes in.
The real estate agent can use photography and technology as tools. The agent can start showing potential future buyers houses and properties they might like without having to arrange schedules. It saves a lot of time on both sides, the agent and the client.
People now themselves demand to look at pictures of the house or apartment before going to visit it. The first impression is often on the agency's website and this is why it is primordial to keep the website up to date. A website with just written information will never be able to impress the potential buyers and therefore will not drag any new clientele to the agency. The client looks at the pictures first and then reads the given information.
But this type of photography is not an easy task. The main purpose of it is to create an emotion from the buyers and to create a wow effect so they would consider buying a house. Here are some pieces of information to help people who would be interested in pursuing a career as a real estate photographer.
Photographers primarily capture images with professional cameras, and they are also often responsible for editing these images using specialized software. These photographers can work in a number of different industries since most of them are self-employed. The photographers are not part of the agency.
The first requirement to be able to shoot beautiful photos would be to invest in a quality equipment. Without the proper equipment, photographers cannot perform their work duties. While some employers provide access to photography equipment, photographers typically obtain their own equipment.In the real estate industry photographers have to come with their own equipment. Cameras come in many different types, so researching cameras beforehand is important prior to committing to a purchase since this kind of equipment is highly expensive. Additional tools like tripods, lenses filters and computer programs can assist with taking pictures. Getting familiar with the lightning and especially in real estate photography can be difficult. However, thanks to many software, lightning and colors can now be modified with a computer.
All houses have different shapes, sizes, decoration, styles and color combination. Starting the photo shoot, you might want to catch the light in the living room, and continue to other areas of the house likethe kitchen and at last thebedrooms since they can be shot at night. The house should have been cleaned thoroughly before the photo shoot. If you are looking for inspiration, you can have a look at real estate photography Houston.